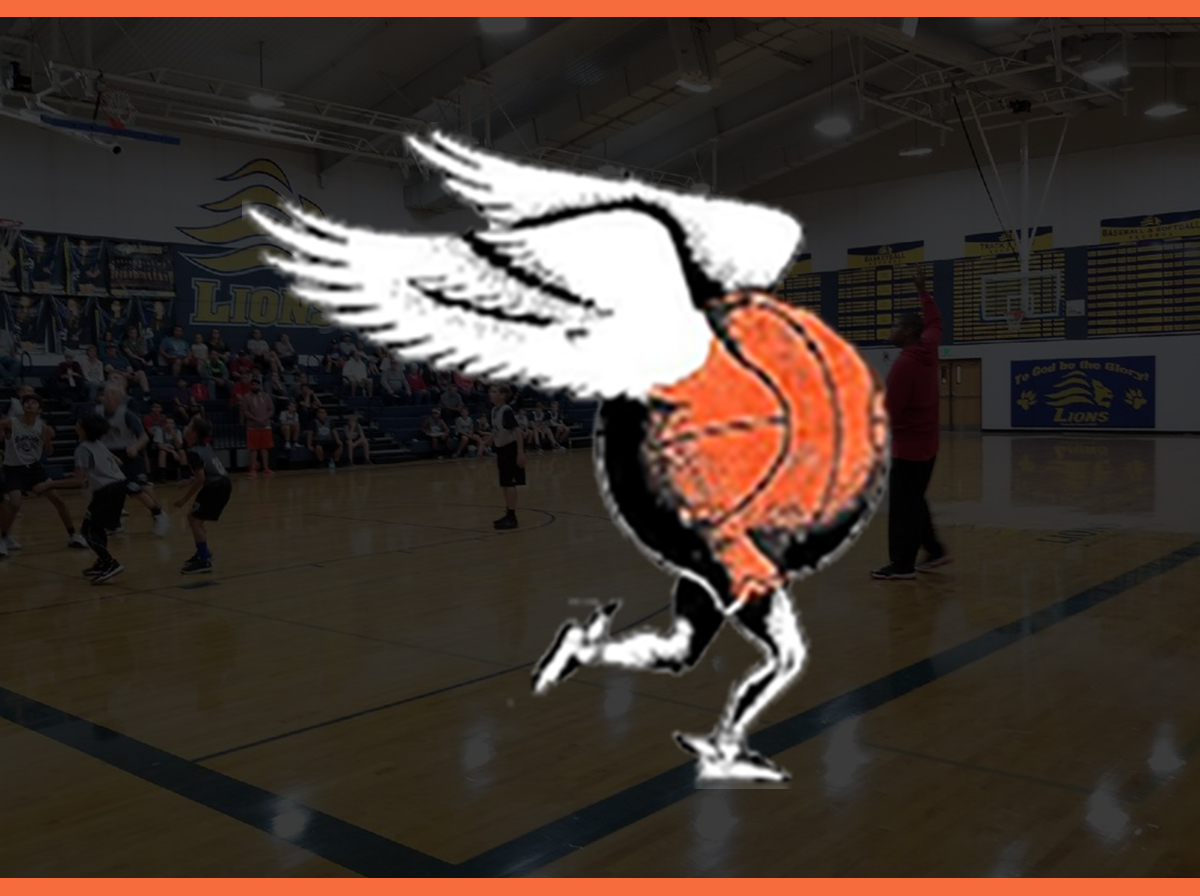 News & Updates
MODESTO SLAM-N-JAM WINTER BREAK BASKETBALL CLINIC
This is a one day, 3-hour clinic to give players a chance to get in the gym and:
1. learn a new basketball skill.
2. practice previously learned skills.
3. tune up for the upcoming basketball season.
4. connect with friends and coaches.
5. take a break from video games.
This year we will have 2 separate sessions, allowing for more individual attention.
We also want more time to allow play in scrimmage situations.
WHEN: Wednesday, December 27, 2023
WHERE: Big Valley Christian High School (1020 Pelandale Ave.)
GRADES: 2-5  TIME: 9:00AM-12:00
GRADES: 6-8 TIME: 12:30-3:30
PRICE: $40
TO REGISTER: Go to modestoslamnjam.com and select Modesto Slam-N-Jam
Winter Basketball Clinic. In past years we have filled up so …Don't wait to sign up.
Space is limited.
MODESTO SLAM-N-JAM 
2024 WINTER LEAGUE 
REGISTRATION
REGISTRATION IS OPEN NOW
This is a Saturday league that focuses on game play. Players are placed on teams with other players from the surrounding areas. Divisions consist of grades K, 1-2, 3-4, 5, 6, 7 & 8. There are no other practices during the week. For grades K-2, the first 30 minutes of each session will be instruction, followed by 30 minutes of game time or a mini game. Grades 3-8 will start with a short warm-up and then proceed to play a full game. Winter league will consist of 6 games for grades K-2 and 8 weeks for grades 3-8. There will also be an additional all-star game. Games will be on Saturdays with a possibility of an occasional Sunday afternoon. This is determined by gym availability. Winter league dates are Jan. 6, 13, 20, 27, Feb. 3, 10, (17 & 24). Games are approx. 1-hour long. Specific times TBA. Winter League starts with Team Placement Day. It is important to attend Team Placement Day as every attempt is made to balance teams.
Team Placement Day, Saturday, Nov.18, 2023
Grades K: 8:30AM-9:15 AM 
Grades 1-2: 9:30-AM-10:15AM
Grades 3-4: 10:30AM-11:15AM 
Grade 5: 11:30AM-12:45PM
Grade 6: 1:00PM- 2:15PM 
Grade 7: 2:30PM-3:45PM 
Grade 8: 4:00PM-5:15PM
Location: Big Valley High School Gym (1020 Pelandale Ave.)
Grades K-4 will have a brief activity and meet coaches. Grades 5-8, come prepared to play. All players will be tentatively placed. PLEASE NO REQUESTS FOR TEAM
PLACEMENT OR SPECIFIC COACHES. Uniform samples will be available to check for correct sizing. If you have a uniform from last year's Fall/Winter League and it still fits,there will be no need to purchase another one. Players must wear that uniform to Team Placement Day to assure that it is the correct one and fits. League begins Saturday, January 6, 2024.
Fees: Grades K-2 (6 weeks)
$175 (has a uniform) $225 (needs a uniform)
Fees: Grades 3-8 (8 weeks) $225 (has a uniform) $275 (needs a uniform)
Register early. Winter is our biggest league and traditionally we fill up and must turn away players. Questions: modestosnj@gmail.com or 209 222-1586.
Select the appropriate grade level link to register.
MODESTO SLAM-N-JAM SCHOLARSHIP PROGRAM 2024
Modesto Slam-N-Jam recognizes that currently, inflation
affects us all. And not everyone has the financial means to
afford the fees of our program. To assist those individuals
who want to participate, MSNJ has decided to offer full scholarships for our upcoming winter league. We will choose one player per grade, for a total of 9 scholarships valued at approx. $2500. This is possible due to some private
donors who have generously contributed to Modesto SNJ. If you have already registered for winter league you can still apply and if selected, you will be reimbursed. The application for a winter league scholarship must be filled out completely and submitted by Nov.10, 2023. To qualify, you must have a financial hardship. A committee will review the applications and choose the recipients. There is a limit to one athlete per family. Parents must commit to provide transportation to all the games.
2023 Winter TRAINING
(Grades 5-12):
More info to come.
REMEMBER TO FOLLOW GABE VINCENT DURING THE NBA SEASON. GO LA Lakers!!
Leagues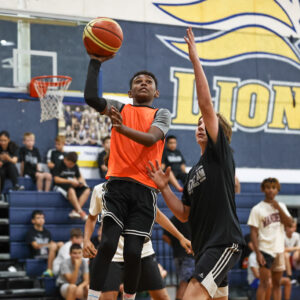 Camps & Clinics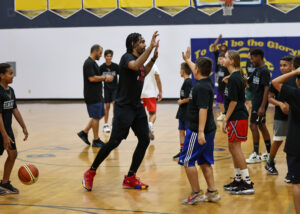 Training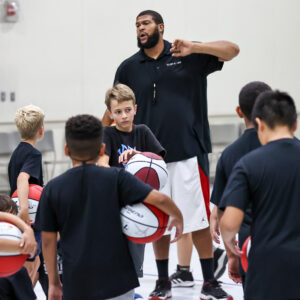 Testimonial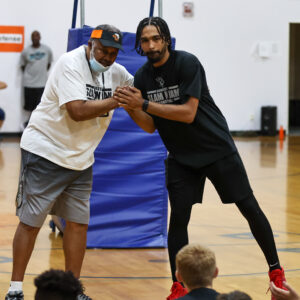 Gabe Vincent Basketball Career
Modesto Slam-N-Jam- 3rd-HS
St Mary's of Stockton High School
NBA Development League -Stockton Kings
Nigerian National Team
NBA Guard – Miami Heat