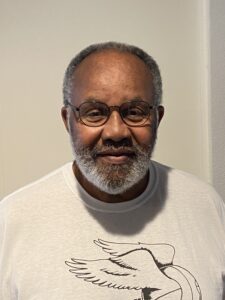 Hello Everyone. My name is Bobby Cole Sr. I am here to tell you about my youth basketball program called Modesto Slam-N-Jam.
Why did you start this program?
That's easy – I LOVE BASKETBALL. It was and still is a big part of my life. Basketball gave me the motivation to keep my grades up and graduate in high school and college. My first dream was to be a NBA player and if I couldn't do that I wanted to teach and coach basketball to young players. I wanted to pass on my love of basketball to others.
When did you start Modesto Slam-N-Jam?
SNJ began in 1987. I patterned it after a similar program in Los Angeles. A friend and I advertised to the local high schools. It was an opportunity to play in a league with other players outside of your high school and area. We draw from other cities in the surrounding areas. We have had players as far north as Sacramento and as far south as Bakersfield, as well players from Tuolumne County. At that time there was nothing else like it in the area. At first it was only for high school age boys.  A couple of years later we expanded it to Junior High and eventually to elementary grades. It is currently in its 34th year!
What do you attribute your longevity to?
1)    We are a non-profit program. All funds taken in go towards running the program. I was fortunate to have a career (teaching) where I had a schedule that allowed my evenings, weekends, and summers to devote the time to Modesto SNJ. Therefore, I didn't need to subsidize my earnings with SNJ funds. 
2)    I put the player first. I want the player to develop a love of the game and to improve his/her knowledge and skills of the game.
3)    We are a developmental program, which means I look for improvement from season to season. In our league we keep score, but we do not keep individual points scored by any one player. We do not keep standings or give out individual awards. There are no outside practices. We practice before each game. The emphasis is learning while playing.  It is nice to win but winning takes a back seat to development not only of skills but of the character of the individual. I want the player to enjoy playing first.  Players can absolutely learn this way especially at the younger levels. I want all players and parents to understand and hopefully share in this philosophy. We do offer camps and clinics that focus more on the skills part of the game. There is also individual training and travel ball teams for those players who want to go up to that next level. 
4)    I have a variety of experience. Not only have I been an athlete at the high school and collegiate levels, but I am also a certificated physical educator (38 years, retired now). I have coached for over 40 years, from teams with little success when it comes to wins and losses as well as to very successful teams at the high school and college levels. You can have a lot of basketball knowledge and experience, but that doesn't mean you are able to teach that to others. Being an experienced teacher and a coach gives me an insight in that area. I also married an elementary teacher and my son is a middle school PE teacher. Both give me good insight and advice and are very instrumental in my program.  
5)    I have been fortunate to have good people who have been instrumental in helping me year after year. My family has been a big part of the success of the program as well as some good friends. If you surround yourself with people who share the same instrumental beliefs and are hard-working then it makes running this program a lot easier. It would not have possible to run SNJ this long without their help. I am extremely indebted to them.
What are you most proud of regarding MSNJ?
I truly believe that Modesto Slam-N-Jam is the pioneer program in this area. Before SNJ we rarely had a high school team that went on to play offs. But in the late 90's, Modesto and many other surrounding areas have not only made play offs but have represented the San Joaquin section very well, even winning State Championships.
I also am proud of the numerous players that have gone through Modesto Slam-N-Jam and went on to play at the college level, many of them on scholarship. You can go to our website under alumni and see a list of these players.
I am proud and intrinsically fed when I see young players off the court and they say, "Hey, there's Mr. Slam-N-Jam".  Also, parents come up to me and shake my hand to thank me for providing a positive, fun experience for their child.
What would you say to parents who are shopping around for a program for their child?
I would tell them to look into the overall program. Is the director present and accessible? Is the director open to suggestions? Is there enough help and are they "basketball savvy"? Does the program seem to be well organized? Is it affordable? Do they offer a full refund if you change your mind and opt not to play? Is your child improving from season to season? Is your child having fun?
What is the future of Modesto Slam-N-Jam?
I want to continue with the basic principles of my program.  Like everything, times are different than when we first began so I need to keep up with those changes.  I am not technologically aware and social media plays a big part of the world these days. So, I want to bring SNJ into the 21st century in that respect. But essentially, I just want to continue doing what we have been doing in the past that have kept us around for over 34 years!